As Chief Human Resources Officer at Rhode Island's Bradley Hospital, Rob Duval directs all HR functions at the nation's first psychiatric hospital devoted exclusively to children and adolescents. Bradley is also a teaching hospital for the Warren Alpert Medical School of Brown University, and a Partner in the Lifespan hospital system.
---
What is the Current Best Practice for Job Interviewers?
The best practice in interviewing is now premised on "Behavioral Event Interviewing." That means you're going to ask a candidate questions about their actual experience in handling all kinds of situations  — how they dealt with customer service, conflict in a work team, a difficult situation with a  supervisor or a manager — in other work environments.
The premise of that approach is that a person's actual behavior in the past is a predictor of how they'll handle things in the present and the future. And the more comfortably they can speak about their experiences, the more insight they show, the more an interview is going to yield an answer to the question, "Is this person a match to not just the skills, but the qualities we want in an employee?"
What Qualities Are Most Important in Candidates for Healthcare Jobs?
Patient safety is above all else, and if a person doesn't collaborate and communicate and problem-solve well, they're going to run into difficulties in working with other people, and those difficulties will result in compromised patient care.
Why do people die in hospital settings from errors of one kind or another? When you do a root cause analysis, what you uncover is that, more often than not, the issue was  communication.  Some bit of information didn't get handed off. Somebody was not engaged in good teamwork, or was engaged in disruptive behavior. People were not getting along with each other, and what paid the price? The attention on patient care.
When Screening for Healthcare Jobs, How Do You Measure an Intangible Like Dedication to Patient Care?
It's about emotional intelligence. You want to try to have emotional intelligence in your interviewing, and also determine what kind of emotional intelligence this other person has. So you look for clues that get to that aspect of a candidate, and there's a lot of learning how to read non-verbal cues: Whether their arms are crossed, the level of eye contact, the quality of their voice.
It's not just, Did they have a nice suit on and were well groomed and made an attractive resume? Of course we want that, but there are all kinds of other things that we want to try to understand about the other person and how they're relating. That's a very important element in the way we approach our applicants.
So You're Looking for Attitude as Much as Skills?
When you're screening people for healthcare jobs, you want both attitude and aptitude.
I can look at two resumes and see that they went to XYZ schools, they have XYZ degrees, XYZ licensure, but how are these people different?
That's why you ask them questions about behavioral events that tell you whether  they have the qualities we want all our employees to have, whether it's patient experience, customers service, or good team work.
How Do You Ensure Fair Results when You Interview for Healthcare Jobs?
You ask the questions, listen to the answers, and do some scoring. You can score an answer from 1-5. And you use the same kind of template for each person, which gives you some attempt to quantitatively analyze the scoring.
If there's an assistant director or a member of the clinical team involved in interviewing, you all work from the same general set of questions, and from the same scoring approach, and let that guide you to make the selection.  To get away from "I like her, I like him, he's like me," you have to be able at interviewing, use a structural tool, and have objective results using some kind of a scoring instrument.
That's the state of the interviewing art today, both in healthcare jobs and across all industries.
---
Want More Help with Job Interviews?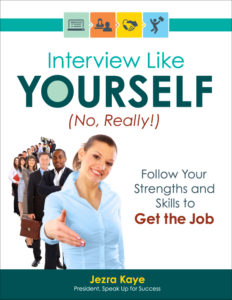 And if you'd like my help with interview prep, just contact me for more information.