Pat Mulvey, head of PJM & Associates, is a human resources consultant and executive with more than 25 years of experience managing talent acquisition, employee relations, compensation, benefits, and organizational development and transformation in industries including Sports, Publishing, Education, and eCommerce. Plus he's done a lot of interviewing!
---
Please Share Some of Your Best Tips for How to Handle Job Interviews
Show up 15 to 20 minutes early for the interview. I say that not for the obvious reason of guaranteeing you are not late but so you can observe how employees interact with each other at the company. (As the American philosopher Yogi Berra said, "You can observe a lot by just watching.") Do employees smile? Do they seem energized? Do they greet each other in the hallway? Do they walk with a spring in their step? If they don't you may want to rethink whether this is a place you want to work.
In the age of Google there is no excuse to have not thoroughly researched the company and have opinions regarding the company's products, services, advertising and on-line presence.
If you are presenting and using technology, prepare for the worst. Have your presentation in at least two formats, i.e., laptop, memory stick, email, cloud, or paper.
More and more, the first interview is a phone interview. It is critical to ace the phone interview to get to the face-to-face level. Don't interview outside on a street corner or any public place. Find a quiet place where there are no distractions and where you have your resume, notes, scratch pad in front of you. Since few have a landline anymore, be sure you are in a place where your cell gets great reception. Few things are more annoying than having people repeat answers or questions due to "drop outs"
During the interview, be concise in your answers and practice "active listening" (for instance, ask, "Did that answer your question, or would you like me to elaborate?") to confirm that you answered the question to the interviewer's satisfaction.
If the interviewer is terrible and does not really interview you, you may want to "interview yourself" by giving him or her a strong sense of who you are and what skills you bring. It is critical you leave them knowing who you are even if they do not ask, otherwise you may not be differentiated from the other candidates.
What Do You Mean By, "If the Interviewer Doesn't Interview You…"?
If you're getting questions like, "So, where do you live?" or "Where did you go to school?" you're going to quickly realize that you haven't been asked one bloody question that brings out your suitability for this job.
And if that person has interviewed 10 candidates, he or she probably has no opinion about those 10 people, and may not even be able to tell them apart!
OK, That Would Be Bad. But How Do You "Interview Yourself"?
It's pretty straightforward:
Wait until there's break in the action, and the interviewer seems to be slowing down with the questions, and then jump in and say, "Let me tell you a little about myself."
Give a 1-minute overview of who you are and where you've come from.
Then bring it back to the job by saying, "And here's where I think I can add value to your company…"
Doing this takes confidence and preparation, so be sure you've thought it through in advance.
That's Very Helpful. Do You Have an All-Time Favorite Tip for People Who Are Just Beginning Their Careers?
Yes:  Forget about salary! The amount that you make in the first year of your career is infinitesimal compared to your lifetime income.
So when you're looking at jobs, think about which job is going to teach you the most and make you the most appealing candidate two or three years in the future. Long term, making 10% to 20% more is much less valuable than working in a company with a great reputation or an environment where you would obtain highly sought-after skills.
Experience with prestige companies (Google, Apple, Amazon, etc.) , start-ups, or hot technology will put your resume at the top of the pile. Additionally, start-ups  — or even better, start-up divisions within large organizations — often provide you with the ability to wear multiple hats. This not only broadens your skills but  may help you discover new things that you didn't even know you were good at.
This is true for seasoned professionals as well, when the "right job" pays less than what you were targeting. You need to consider the opportunity based on salary, skills you will acquire, and company prestige.
Finally, do not underestimate the importance of company culture and quality of life. More and more, I am seeing professionals swapping compensation for work life balance. You may earn less, but having a short commute or a flexible work schedule may make it worthwhile.
---
Want More Help with Job Interviews?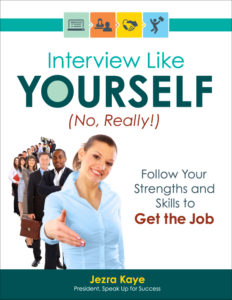 And if you'd like my help with interview prep, just contact me for more information.